PaveMend
Need a product quote, proceed to the rate quote Request Form.
PaveMend evolved as a result of ESI's focus on beneficial use of by-products to make high value, performance-based, green products. ESI is the exclusive distributor in the Mid-Atlantic region for PaveMend's Manufacturer, CeraTech, Inc. PaveMend fills a market niche that allows the user to repair concrete ranging from curbs and walkways to bridge decks and highways. For more information about concrete restoration, please click here.
Benefits of using PaveMend include:
Rapid Return to Service

Minimal preparation

Long-Term Durability; Permanent Solution

User-Friendly

Non-Toxic

Cost-Effective
The product is on the approved list of several DOTs, including the Virginia Department of Transportation.
PaveMend has been used in various solutions ranging from runway repair at BWI International Airport and Reagan National Airport to full depth bridge deck repairs throughout the states of Virginia, Maryland, Pennsylvania, and Washington, DC. In addition, PaveMend has been instrumental in allowing our military operations to further their efforts in overseas operations; primary uses being rapid runway repair.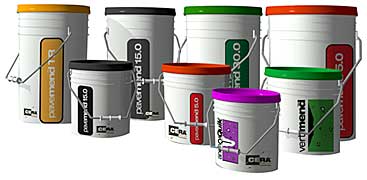 Current Product Offerings Include:
If you would like additional information on the multiple uses of PaveMend or how it might be used in your organization, contact us and we will be happy to answer any questions and illustrate how PaveMend can make your repair operations more efficient and effective. If you would like to recieve a rate quote, simply fill out the Request Form provided here.